Exhibition "Rust and Forge"
Pieces and pieces of other times, forgotten, reborn in their new rusty forms.

"Herrumbres" by Rafa Álvarez.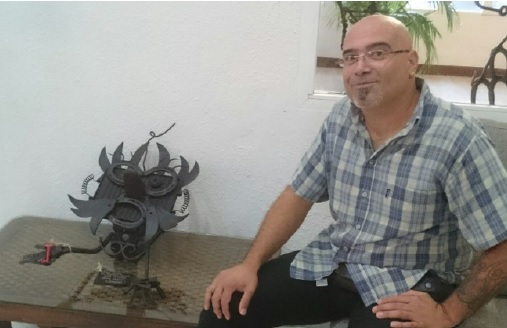 Born in Huelva on 07/15/1973, he studied music at the piano specialty in the conservatory of that city. He teaches music for five years at the colony Virgen de Belén de Huelva.
He has a long career as a versatile musician, playing guitar, piano, accordion, flutes in various groups such as: Rare Folk, Contradanza, Rania, Bruxas, Stolen notes, giving concerts throughout the Spanish geography and its islands, Portugal, France, Germany, Holland, the Azores and Los Angeles (USA).
He is currently immersed in his solo project Garden Folk, which combines with another of his artistic facets, the sculpture in iron, more than fifty pieces make up his gallery.
Puerta de Atlántico in Huelva was the place chosen to host the presentation in October 2015 of its Herrumbres project.
And now at the Ateneo Popular presents his works in recycled iron.


Forge, Angel Estevez, from the Almodovar del Rio Ethnological Museum .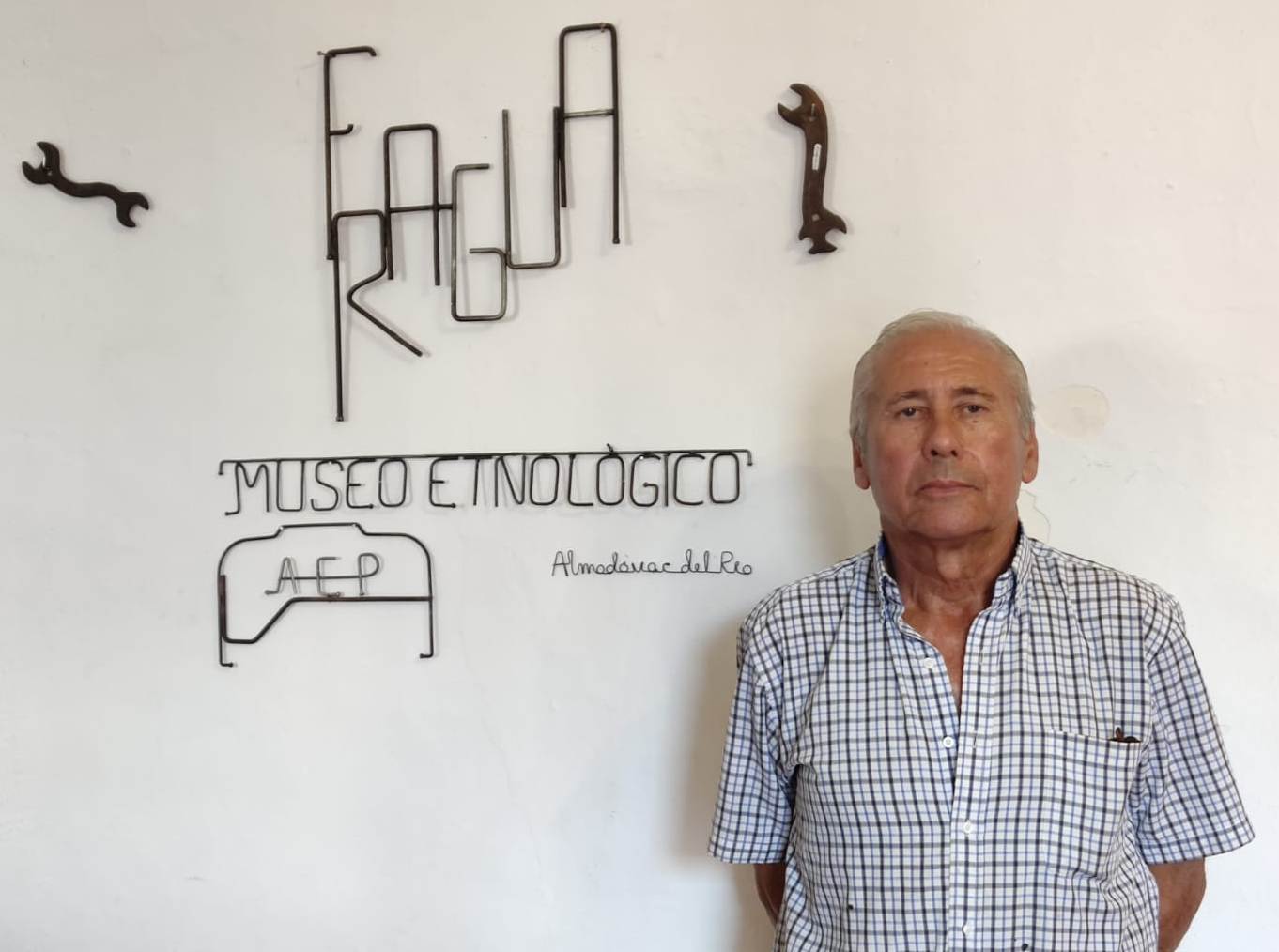 Many of us know him for his long professional work as a turner, milling and technical specialist in industrial machinery, or as a workshop teacher.
Also for his tireless work of recovering pieces related to the way of life of our closest past. Its museum is a wonderful wonder, with more than 5,000 pieces, a unique museum of which we are proud that it is in our town.
But those expert and precise hands, together with passion and respect, which shows the pieces that fall their hands, are capable of generating Metal Art. Artistic pieces that show his great personality.